Minimize your IT management effort to maximize innovation and agility
Managed Services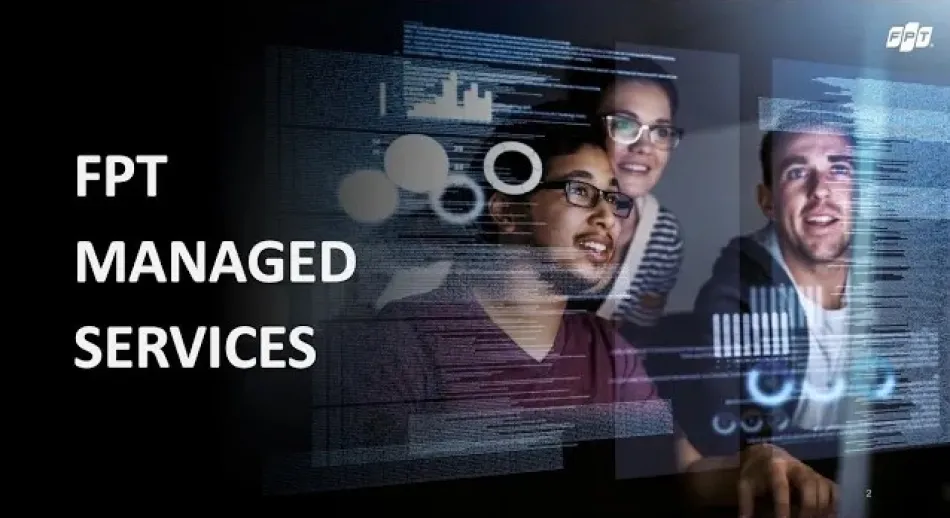 Your Partner In The New Normal
The pace of change and disruption caused by technology has challenged many enterprises to rethink the way they manage and leverage their IT department. By taking a holistic approach to IT operations management and embracing leading-edge technology along with proven processes, organizations can achieve greater speed, agility, efficiency, and productivity.
Proven Results
60%
Tickets per month can be resolved from first call by first line support
30%
Reduction of re-opened tickets after one year
40%
Operational tasks to be automated or managed by bots
10%
Reduction of monthly defect ticket number after one year
30%
Customer satisfaction in the first year and 90%+ in subsequent years
Our Services
Service Management (ITSM)
Service Level Management and Reporting
Service Request Management
Incident Management
Problem Management
Change Management
Release & Deployment Management
Configuration Management
Document Management
Performance Management
Service Desk Operation
IT Helpdesk Service
Contact Center
Customer Service
Knowledge Base Management
System Monitoring
Routine Job Management
Multi-Language Support
IT & End User Management Services
Desktop Software Installation and Support
User Account Administration
Network Printer Support
Storage Management
Email Management
Triages & Remote Remediation
VPN Configuration
Application Management Service
Application Assessment , Business Analysis, Design
Application Development; Implementation, Maintenance and Support; Documentation and Training.
Application Minor Enhancements, Upgradations & Hotfixes
Testing, Remediations, Stability, Security and Compatibility.
Access Management
Cloud & On-Premise Infrastructure Management Service
System Management
Storage Backup and Restore Management
Network Management
Active Directory Management
Database Management
Disaster Recovery
Security Audit and Scanning
Provisioning, Scaling & Resizing
System Management
Storage and Content Delivery
Database Management
Active Directory Management
Backup & Restore
Cost Optimization
Access Management
Security Management Services
Security Monitoring
Threat Hunting
Incident Management
Identity and Access Management
Penetration Testing
Data Protection Audit
Cloud Infrastructure Audit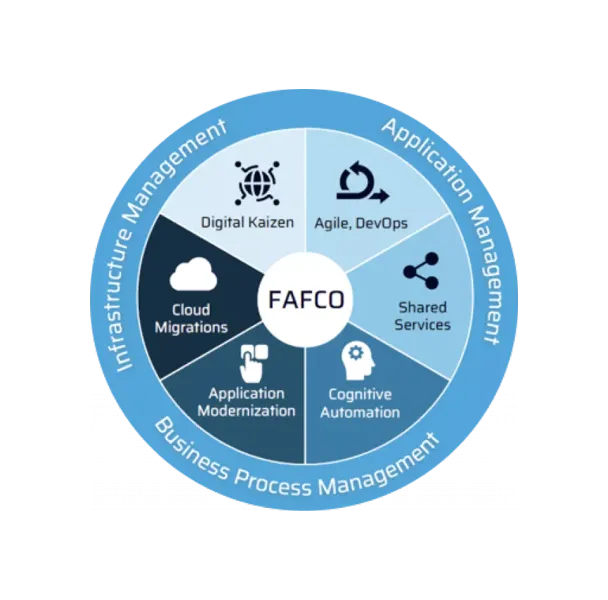 Our Managed Services
FPT's outcome-driven, integrated platform-centric view fosters end-to-end managed services across the enterprise's entire IT management stack. Our proprietary framework - FAFCO (FPT's Applied Framework and Cognitive Operations) - is a comprehensive approach to business process, application, and infrastructure management services that will enable your organization to achieve its goals.
Reasons to Grow With Us
Small is the new big
Despite a global presence in 26 countries, we offer the flexibility and agility needed to develop quick and timely solutions according to our clients' needs. With us, enterprises can start small, act small and still achieve big results.
Trust is the new competitive edge
Trust has long been the glue that binds our clients with us. We provide companies with not only digital solutions, but also security, reliability and confidence in their own systems and services
AI is the new weapon
AI is fully leveraged to help organizations uncover opportunities for modernization, cost optimization, and disruption forecasting. Businesses are equipped with cutting-edge tools and solutions that balance both efficiency and innovation