The History of FPT & Intellinet
Founded five years apart and over 9,200 miles away, FPT and Intellinet experienced exceptional growth over the years. Let's take a quick look back at some of FPT's and Intellinet's milestones both before and after we joined forces in 2018.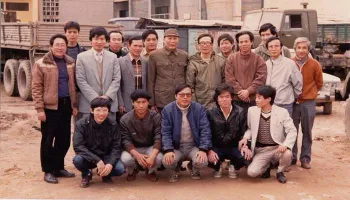 1988
FPT Established
In 1988, FPT was founded by 13 young scientists with the desire to build "a company guided by technological innovations, committed to the highest level of customer satisfaction, contributing to the nation's prosperity and providing its employees with the most favorable work environment possible, enabling them to reach their full potential in terms of their careers and personal lives."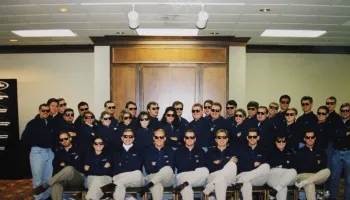 1993
Intellinet Established
Founded by Frank Bell in his Peachtree Road apartment, Intellinet was established as an early Microsoft partner implementing Unified Inbox solutions with Windows NT & MS Mail.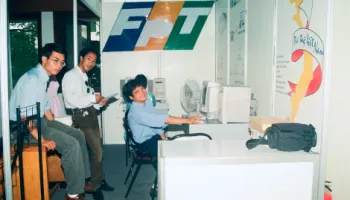 1997
FPT Telecom Established
Established on January 31, 1997, FPT Telecom originated from the FPT Online Exchange (FOX) founded by four members with its first Intranet network in Vietnam called "Trí tuệ Việt Nam" ("Vietnamese Intellectual"), which is considered to be the foundation for the development of the Internet in Vietnam.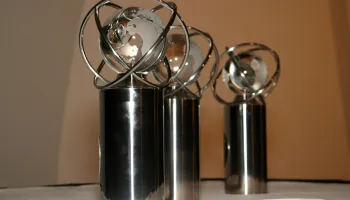 1998
Intellinet Founded Georgia CIO of the Year Awards
Created with the belief that CIOs weren't getting the recognition they deserved, the first CIO of the Year Awards was not only a trailblazer for recognizing the people leading transformation, but eventually led to creating GeorgiaCIO - a local, member-centric, professional organization dedicated to helping corporate technology leaders foster meaningful relationships, share best practices, solve problems and achieve their leadership potential.

Since inception of the first CIO of the Year Awards in 1998, over 900 CIOs have been honored as finalists and over 200 CIO of the Year winners have received the prestigious ORBIE Award.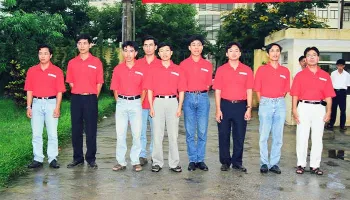 1999
FPT Software's Global Establishment
FPT sought to expand its footprint and provide software outsourcing services globally.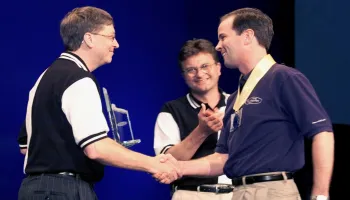 1999
Intellinet Recognized as Microsoft Worldwide Partner of the Year
Bill Gates presented Intellinet founder, Frank Bell, with the Microsoft Certified Solution Provider Partner of the Year Award for Knowledge Management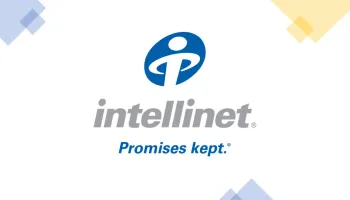 2001
Intellinet Rebrands
Intellinet launched it's new brand identity and introduced its brand mark, affectionately named "Sammy DeLogo." Since then "Sammy" has appeared throughout hundreds of corporate initiatives, awards, and apparel.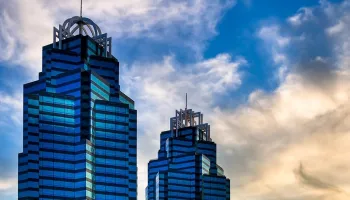 2003
Intellinet Moves to 2 Concourse Parkway
Celebrated for its iconic architecture and designed by world-renowned tvsdesign, the sculptural King and Queen office towers and masterful plan of Concourse signal one of the most prestigious mixed-use developments in the Southeastern United States.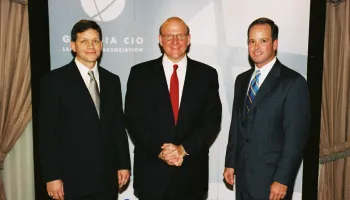 2004
Intellinet Launches Georgia CIO Leadership Association
GeorgiaCIO was founded as a local, member-centric, professional organization dedicated to helping corporate technology leaders foster meaningful relationships, share best practices, solve problems and achieve their leadership potential.

GeorgiaCIO was the firstchapter in the InspireCIO Leadership Network, now with 25 chapters and over1,000 members across the United States.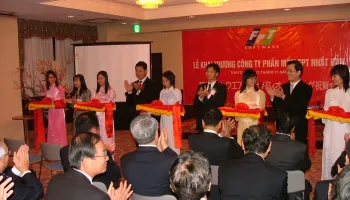 2005
FPT Japan Established
In 2005 FPT Japan was established becoming the first Vietnamese IT company in the country.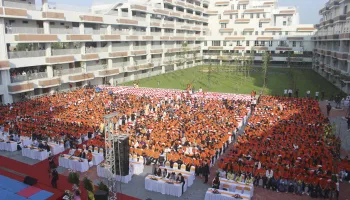 2006
FPT University + Listed on Vietnam Stock Market
FPT University was established and FPT was listed on Vietnam stock market.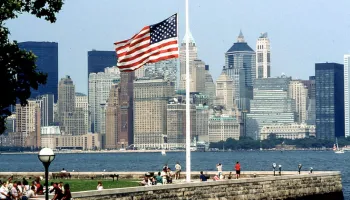 2008
FPT Americas Established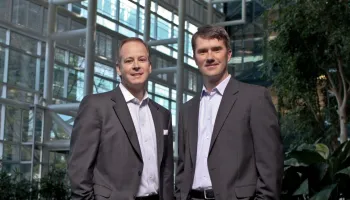 2010
Intellinet Announced New Leadership Team & New Focus
Mark Seeley named as President and Senior Partner, responsible for leading the organization's vision, strategy, and objectives aimed at strategic growth.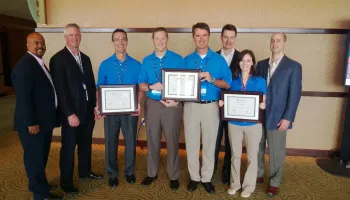 2013
Intellinet Awarded Microsoft Southeast Partner of the Year
Intellinet was recognized at Microsoft's Worldwide Partner Conference (WPC) in Houston, Texas with top honors for Customer Satisfaction Excellence, Marketing Excellence, and Southeast Partner of the Year.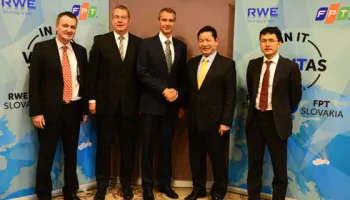 2014
FPT Acquired RWE IT Slovakia
In 2014, FPT was the first Vietnamese ICT company to complete a cross-border M&A deal aquiring RWE IT Slovakia, under RWE, one of Europe's leading utility companies.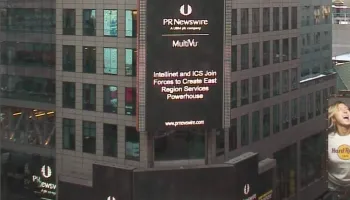 2015
Intellinet Merged with Innovative Computer Systems (ICS)
Intellinet, the Southeast's most highly-awarded management consulting and Microsoft-centric technology services firm headquartered in Atlanta, GA, has reached a definitive agreement to merge with Innovative Computer Systems, Inc. ("ICS"), the Northeast's back-to-back Microsoft Regional Partner of the Year, with offices in Farmington, CT and Waltham, MA.

The transaction merges two of the most well-established, 20-year plus brands in Microsoft's US East Region Solution Provider ecosystem to create a regional powerhouse that will continue to deliver best-in-class services, high value, and material impact to its clients.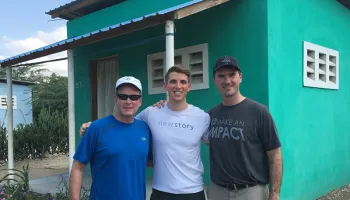 2016
Intellinet Entered New Story Partnership + Launched The Net
In May of 2016 Intellinet launched its partnership with New Story to transform the lives of hundreds of families in the slum village of Minoterie, Haiti by building a sustainable, hope-giving community starting with the construction of 115 houses in honor of our 115 employees.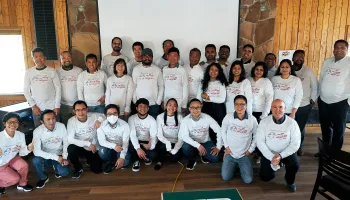 2017
FPT Canada Established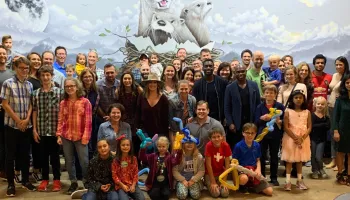 2018
Glassdoor Named Intellinet One of the Best Places to Work
Intellinet was honored with a
Glassdoor Employees' Choice Award
, recognizing the Best Places to Work in 2018. The Employees' Choice Awards program relies solely on the input of employees, who elect to provide feedback on their jobs, work environments and companies via Glassdoor.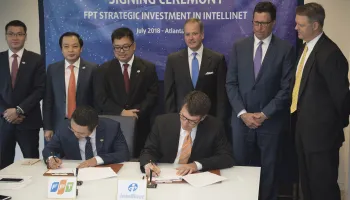 2018
FPT Acquires Intellinet
FPT announces its strategic investment in Intellinet to expand its digital transformation leadership, aiming to provide more strategic and comprehensive services to leading global companies. This partnership enables both companies to deliver end-to-end strategic IT services on a global scale, helping clients to accelerate their Digital Transformation journey. With Intellinet's team of consultants joining FPT's global workforce, the two companies are able to provide a full range of technology solution from consultancy, requirement definition, system design, development, implementation and maintenance for worldwide clients.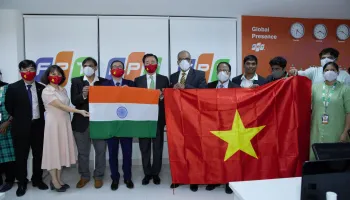 2020
Established FPT India, FPT Philippines and Costa Rica Center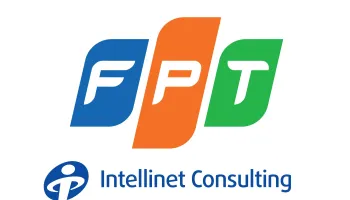 2021
Intellinet Integrates More Broadly into FPT
Intellinet announces its broader integration into the FAM family.
2021
FPT Makes Strategic Investment in Intertec
FPT Software makes a strategic investment in Intertec allowing secure access to nearshore technology delivery centres in Costa Rica and Colombia and tap into Intertec's wealth of operational experience in Latin America (LATAM). This deal enables FPT Software to address its clients' increasing demand for Agile software engineering and bridge the time zone differences between its IT professionals and customers.