Reinvent your automotive business and stay ahead of disruptions
Automotive
The Automotive Industry
The automotive industry is facing significant challenges, from drastically changing demands, impacts of disruptive forces to stringent regulations on safety and employee health. To ensure resilience and competitiveness, enterprises in the domain need to digitally reinvent their businesses while driving new experiences for customers. For more than a decade, FPT's services have been improved and updated to help automotive manufacturers achieve innovation and deliver next-generation vehicles. With accumulated knowledge on digital transformation and extensive know-how on the integration, development, and deployment of advanced technologies, we have been the trusted partner of world's top automakers, OEMs, Tier-1 suppliers, and semiconductors in the industry.
Our Services
In-Vehicle Infotainment
AUTOSAR
Embedded Software
Testing
Autonomous Driving
IoV/Connected Vehicles
Hardware Design
Mechanical Design/Simulation
In-Vehicle Infotainment
With a strong competency in Android Automotive and many others popular IVI technologies like Qt, CGI, Kanzi, we have brought seamless driving experience to end-users and competitive edge to OEMs and suppliers

INSTRUMENT CLUSTER
AUDIO VIDEO NAVIGATION
TELEMATICS

Fuel meter
Tachometer
Speedometer
Odometer
Various warning lights
Water temperature meter

Navigation
Media app
Phone app (handsfree)
HVAC system app
Back camera app
360 View camera app
Smartphone connected
Rear seat entertainment




Theft tracking system
Automatic accident report
Remove vehicle tracking
Operation monitoring
OTA reprogramming
Voice call/SMS Communication
Automotive usage-based insurance
Emergency call
AUTOSAR
As an AUTOSAR development partner for more than 10 years, FPT has extensive expertise in developing and supplying AUTOSAR compliant products for embedded systems. Our services cover a wide range of AUTOSAR layers and modules, including MCAL, BSW, RTE, SWC,..

Requirement Analysis
Functional/detail design
Engineering

Migration
Integration
Testing
FMEA
Embedded Software
In automotive applications, each electronic control unit with its embedded software application is part of a much bigger and more complex electrical architecture. No single application performs on its own. FPT's embedded engineering solutions not only ensure the functions of each software but also the harmony of all applications, thereby enhancing the performance and reliability of vehicles as well as their design aesthetics.
Audio application
Cybersecurity solution
Connectivity
Automation test framework
Porting/develop BSP/Linus Kernel
Unit, integration and system tests

Linux Foundation Services:

Civil Infrastructure Platform
Automotive Grade Linux
Linux Real-time
Testing
Leveraging a rich pool of resources of nearly 700 testing engineers, FPT offers a helpful hand for automotive manufacturers in ensuring the functionalities of applications as well as the safety and comfort of drivers and passengers.
FUNCTIONAL TESTING
NON-FUNCTIONAL TESTING
TESTING PHASES

System Testing
Integration Testing
Functional Testing
Regression Testing
Sanity Testing
Exploratory Testing
Acceptance Testing
Database Testing
Automation Testing

Comparison Testing
Compatibility Testing
Configuration Testing
Load Testing
Localization Testing (field test)
Performance Testing
Usability Testing
Security Testing

Module Testing
Module Integration Testing
System Integration Testing
System Testing
User Acceptance
Product Verification
Autonomous Driving
FPT has been investing in R&D activities on autonomous driving technology for the past few years and is also the first company to publicly introduce solutions for self-driving cars in Vietnam in 2017. We leverage the power of Artificial Intelligence to equip vehicles with highly accurate machine vision, sensor fusion and behavioral cloning. Our offerings for autonomous driving service include:
Fully functional electric vehicles
Customized cargo-carrying vehicles in factories
Integrate autonomous driving systems into vehicles
Behind-the-scene support system (Fleet Management System, Internet of Vehicle, Car Booking System….)
IoV/Connected Vehicles
Connected cars have created a new ecosystem within the automotive industry, one which requires new development, integration and security challenges. Comprised of an IoV Gateway and Digital Automotive Intelligent (DAIP) platform, FPT IoV Platform is tailored to connect vehicles with the global value chain in an effective and secure manner.
Infotainment
Core Services
Safety & Security
Custom Service

Online content
Communication apps
Wi-Fi hotspot
Local information

Voice recognition
Convenience app
SIM management
SNS integration
Automotive app store
Remote car opertaion
Remote car lock
Location information inquiry

Vehicle protection
Geo-fencing
Predictive maintenance

Customer profile
Aftermarket service
Usage-based insurance
Marktplace data
Analytic services
Interaction
Assistance
Monitoring
Navigation

Car sharing
Remote preconditioning
Position sharing
Remote car settings
Remote car diagnostic
Auto-payment
Digital marketing

Assistance call
Smart SOS
Helpdesk call
Virtual assistance
Assisted driving

Vehicle dashboard
Fleet management

Traffic info
Traffic alert
Smart route planning
Hardware Design
FPT offers a one-stop shop for engineering development services focused on IC integrated Circuits/System-on-Chip/FPGA designs from specifications to full silicon development. We cover Analog Circuit Design, FPGA design and ASIC Design flow, layout (GDSII), and IP integration.
System Design
Custom Analog Design
Logic Design

HLS - High level syntesis design
Speck development
IP & library development
System validation
Virtual prototyping
Stem modeling

Analog/Mixed signal design & simulation
Custom layout verification
IO/standard library & cusom IP development
Physical verification (DRC/LVS/DFM)

Behavioral modeling
Spec to RTL
RTL design
Function verification (UVM/OVM)
Sumulation & code coverage
FPGA Design
Logic Syntesis & DFT
Physical Design

Function and gate-level design validation
Design for test services
Custom FPGA cores
RTL coding: VFDL, Verilog

Logic synthesis
Timing analysis
DFT (UTGA, SCAN, BIST)
STA - static timing analysis

Floor planning
Placement & routing
Clock tree synthsis
Physical Verification (DRC/LVS)
Power/area optimization
Post-Silicon Service
Field Application Engineer

Silicon validation
FPGA prototyping
Test/validation board
Silicon bring up

Hardware design
PCB design & assembly
ATE engineering
Embedded engineering
Mechanical Design/Simulation
We efficiently assist the engineering products planning with 3D modeling, CAD conversion and migration, FEM structural analysis and many more. Our flexible working model and rich workforce allow us to execute solutions and provide support for customers promptly.
CAD
CAE

CAD data conversion
2D/3D data modeling
Support for component, assembly design
Create documents
Undertake all development phases
Automate CAD opertaion

Create FEM Model
Create coupled model
Analyze single item performance
Analyze overall product performance
Automate CAE opertation
Let's talk & explore the future of automotive technologies
Global Standard Process & Quality Assurance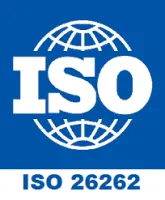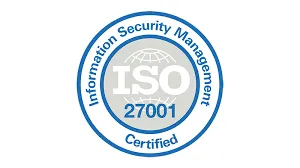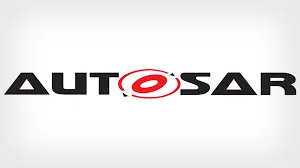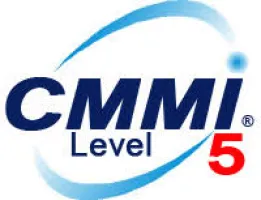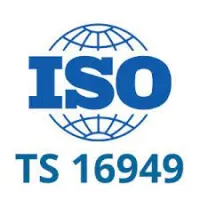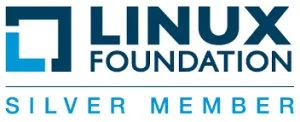 Testimonial
Honda Techno Fort appreciates the partnership with FPT in Computer-Aid Engineering

FPT Software Recognized as Best Partner of Panasonic ITS

FPT Software Offers Public Demo of Autonomous Vehicle at Urban Township Ecopark