AI, Cognitive Services & Machine Learning
AI, Cognitive Services & Machine Learning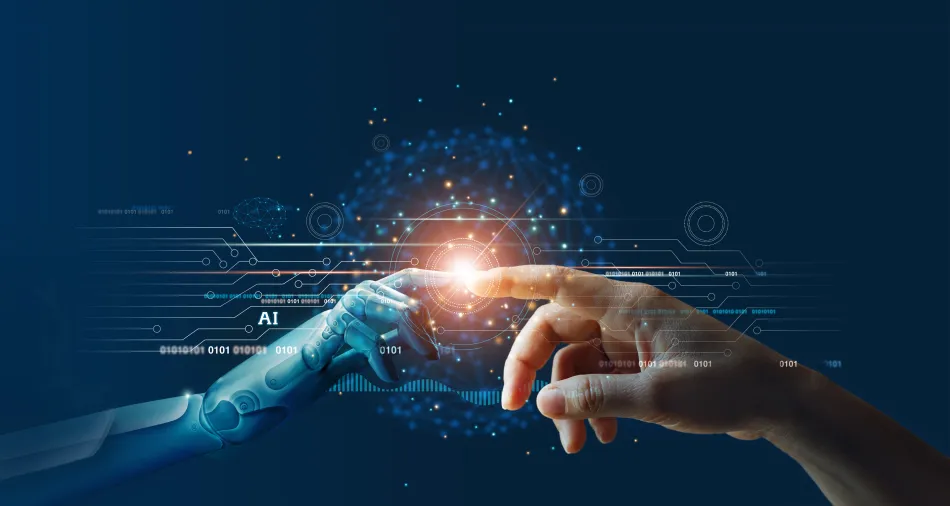 The Next Revolation
Artificial Intelligence is no longer the stuff of sci-fi movies. We're currently in the beginning of this second machine age with many companies having already incorporating AI into their business with many more planning to employ it in the near future. Intellinet provides a fresh perspective to organizations that enable them to leverage the power of AI to create immersive and insightful experiences.
Artificial Intelligence, Cognitive Services, & Machine Learning Capabilities
Internet of Things (IoT)
Custom & Standard Sensors
Power & Connectivity Solutions
Data Gathering & Analysis
Mobile Monitoring, Dashboarding, & Reporting
Machine Learning & Predictive Analysis
Processing & Interpretive Data
Custom Algorithm Development & Tuning
Dashboarding & Reporting
Bot Framework
Automation & Implementation
Custom Bot Development
Language Integration
Integration with 3rd Party Modern Collaboration & Smart Devices
Cognitive Services
Facial Recognition
Speech Recognition
Computer Vision API
Sentiment Analysis
Video Indexing
Virtual & Augmented Reality
VR/AR Content Development
Wayfinding
Training & Simulation
Microsoft Hololens & Unity
Virtual Assistant
Get Started with Artificial Intelligence
Digital Strategy Roadmap
Strategy Engagement
Intellinet experts interview your executive stakeholders to map business initiatives to a tailored, executable IT Roadmap that enables digital transformation
AI Introduction
Whiteboarding Session
During this half-day working session, our experts will facilitate a discussion around your challenges and processes to uncover scenarios in which your organization can leverage A.I.
AI in a Day
Interactive Workshop
An interactive one-day workshop that further explores AI scenarios that may include machine learning, cognitive services, and bot frameworks.
AI in a Week
Proof-of-Concept
Intellinet experts will develop a prototype to kick start your organization's AI journey
Facial Recognition POC
Proof-of-Concept
Intellinet experts will develop a custom proof-of-concept for your organization to track and analyze employees and visitor activity in your office.